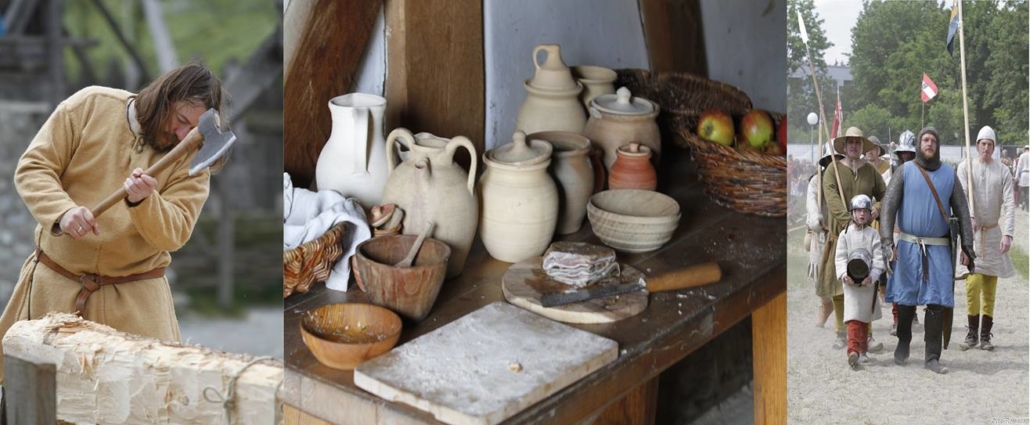 The Reisecen e.V. is an association which has set itself the goal of reproducing a lower nobility fiefdom at the time of Emperor Frederick II. in detail and as authentically as possible. The lords of Enzenhardt serve as an invented noble family, which forms the framework for a high medieval household and the associated hamlets, farmsteads and craftsmen.
We have been active as a group since the mid-90s. In 2001 we formed as an association and since then we have performed and represented as a non-profit organisation at many events, workshops, museums nationally and internationally.
We are not only interested in what is known politically, culturally or socially about the first half of the 13th century. We find just as interesting – if not more exciting – the everyday demands, worries and joys of the people of that time.
We try to understand this to some extent and in doing so we constantly come across new exciting questions. We invite everyone to discover the answers we have worked out and experienced so far. Have fun on our site.