For city festivals and medieval markets
We would be happy to create an individual concept for your event. Usually we are booked with our camp, handicraft and aristocratic area, armour and weapons. Depending on the duration and size of the event, we will give you a cost estimate.
We also pay attention to our high level of historical implementation at municipal events and medieval markets.
When we set up a camp, the ground must be suitable for stable tent pegs. We also usually need a fireplace. This is usually cut into the ground. The cut out grass together with the earth is put back in after the event. After about 12-16 weeks, the fireplace is usually hardly or not at all recognizable.
For museums and museum events
We are very anxious to give the audience the best possible insight into the High Middle Ages. Here too we can make you an individual offer. It is always best to work out the details on site or by telephone. Depending on the topic or exhibition, we can set different priorities. Manufacturing of ring armour and armour, fashion and everyday culture, woodworking and much more.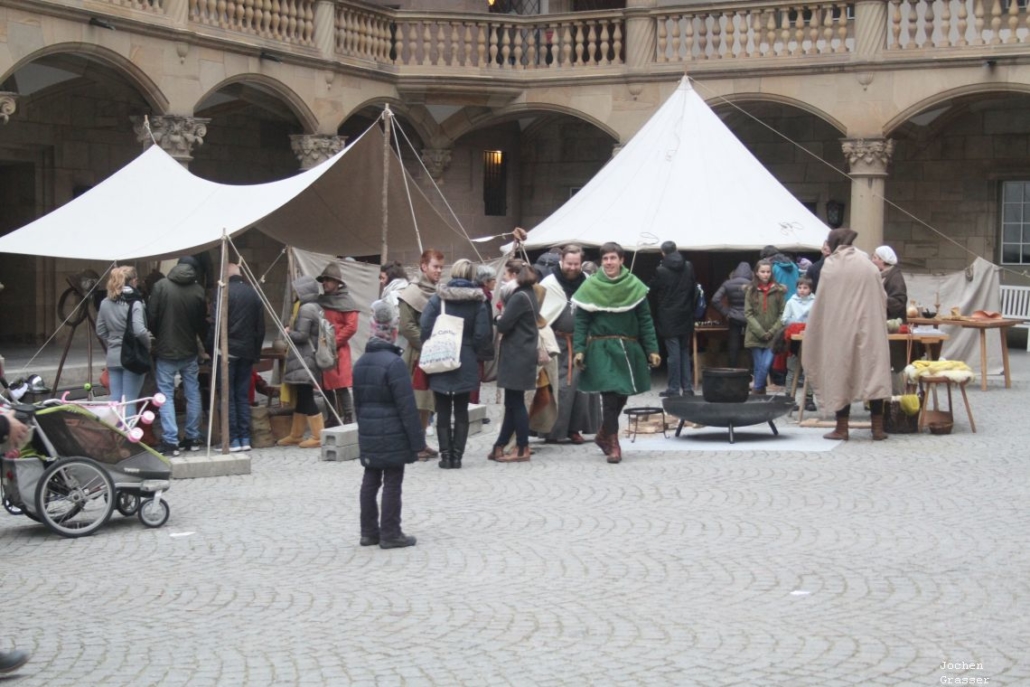 Here for example in the inner courtyard of the Landesmuseum Stuttgart
or at the castle Hocheppan in South Tyrol at the event Castelronda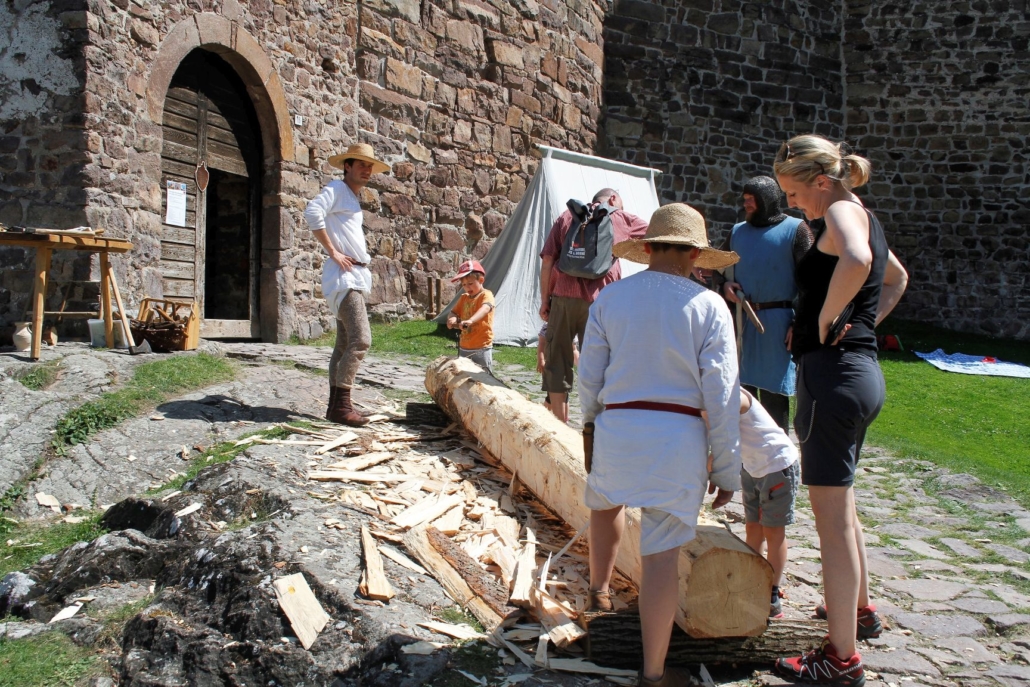 Just write to us!